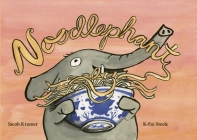 $18.95
ISBN: 9781592702664
Availability: Available to Order
Published: Enchanted Lion Books - February 12th, 2019
Delightfully illustrated and printed on high quality paper, NOODLEPANT combines the silliness of a noodle-loving elephant with the important lesson of standing up for equality. Charming, sweet, and great for kids AND adults!
---

$29.99
ISBN: 9780316561822
Availability: Available to Order
Published: Black Dog & Leventhal - November 13th, 2018
Equally descriptive and analytical, "Literary Landscapes" travels across the literary canon to show how place has shaped literature's most famous stories and how place becomes a character itself. Not to mention, the beautiful illustrations.
---